Be successful at OTP Group
OTP Group is the most successful universal banking group in Central and Eastern Europe and an important employer of Central and Eastern European banking world. As a responsible employer, we are committed to provide fair and stable allowances and benefits to our employees. Since the performance of our colleagues is essential to reach the outstanding results of OTP Group, our main objective is to ensure proper improvement and a long-term training system and international career possibilities.
The high standard of quality of our employees' performance and the value created by them are key building stones of OTP Group's achievements. We provide regular training courses to support our excellently qualified employees.
Full transcript of the video
Narrator: More than 40000people from 11 countries, but there is something common in us.
We see a montage of the people appearing in the video.
Maja speaking: I work as a Payment Card Security Analyst. I started taking photos 10 years ago.
We see her working in the office, then she takes a photo.
Edina speaking: I work in the main branch office at Békéscsaba.
She sits at her desk, then we see her as a fencer.
Ivan speaking: I work at the client support division of OTP Bank. My hobby is simple, I am a bookbinder.
We see him holding a nice book.
Maria speaking: I work at the Operative Department.
She's posing in a fashion studio.
Vaklina speaking: My passion is cake decorating.
We see her at the office desk, then she decorates a nice cake.
Nikola speaking: I'm working at the Cash Payment Department.
We see him taking care of his two old-timer cars.
Masa speaking: At first, you wouldn't think there is anything common in a chorus and credit administration.
We see her singing in a choir with her friends.
We see Tetiana while rock climbing.
Narrator: We work for the future. We are pioneers. Innovators. And problem solvers. Our passion inspires our work.
We see the different employees practicing their hobby.
Edina speaking: It helped me not to give up, but to solve problems.
She's concentrating in the changing room before the training.
Ivan speaking: Bookbinding is project-based, just like my work. You have to see through the concept and put it all together in your head.
He talks to clients and works with the book material as well.
Tetiana speaking: If you get left behind in the mountains, you can only count on your partners, just like in the office.
We see her in the heights.
Maria speaking: Harmony is key, both in fashion and in a bank.
She's looking at a catalogue.
Vaklina speaking: It is essential to keep an eye on the details.
We see her focusing on cake decoration.
Nikola speaking: You have to pay attention at work – just like when you restore a car.
We see him in the garage.
Masa speaking: It is essential to balance the dynamics between the choir members. This also applies to my work because I work with different characters.
She sings in the choir, then we see her in the office speaking to a similar group of people.
Narrator: We are constantly progressing to provide more to our clients. This is who we are. We are together the power of OTP Group.
We see our main characters in their offices surrounded by their colleagues.
Main career fields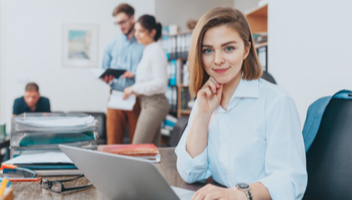 Branch network
At OTP Group, we offer numerous products and services to our customers and anyone else interested, in 11 countries. We must be able to focus simultaneously on our customers' unique needs and the precise management of financial processes—a task that requires an enormous amount of concentration.
If you are someone who understands people's needs and would be willing to seek solutions that suit their financial conditions, we can offer an excellent opportunity to you in various branch positions. At our Banking Group we ensure a continuous development opportunity and a stable corporate background for you.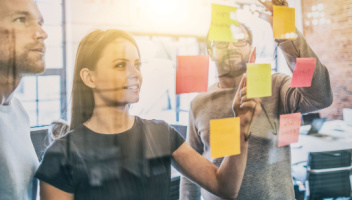 Central functions
Our colleagues working in central function positions provide sufficient professional support to the sustainable professional operation of our Banking Group, which is indispensable for the provision of high quality services to our customers. Our business decisions are prepared by first-rate analysts, lawyers, controllers and financial specialists, and the finances of our customers are handled, planned and managed by strategic-minded employees. If you are interested in the banking sector and would be happy to be part of a professional team, join us!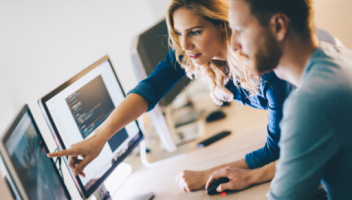 Information technology
To a large degree, bank competition today revolves around innovation. Customers receive more convenient and better services from banks that are the fastest and safest to apply innovations in technology and the latest digital solutions. This ambition is supported by our developer and analyst teams, which work continuously to enable the bank to satisfy customers' needs at the highest level. Whether it is about operational task, the development of banking IT systems or a new innovative step in digitalisation, excellent IT professionals are welcome to join us.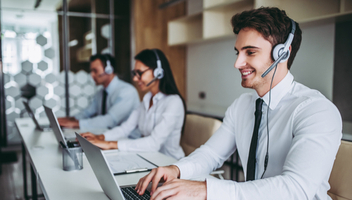 Customer service
It has become more and more important to our customers to be able to do their finances remotely, in a fast and convenient way. It is our common goal at OTP Banking Group to meet these expectations of our customers; to be willing to help them remotely in their financial decisions, in the administration of their banking matters, and in their recourse to our products and services. We train our employees continuously because we know that customer satisfaction plays a vital role in the personal development of our colleagues. Join us if you, as well, are committed to meeting customers' needs at the highest possible level.